All professionals at Florida NeuroHealth maintain the highest levels of accreditation and pursue ongoing education to stay abreast of the latest trends in the medical field. Read on to learn more about our staff's experience and training.
Bruce R. Hoffen, MD.
Bruce R. Hoffen, M.D. is a neurologist who treats the broad spectrum of neurological disorders. He has a special interest in migraine, Parkinson's disease, Alzheimer's dementia, nerve/muscle diseases and medical nutrition. Frequently, he performs Botox therapy for headaches. spasticity, torticollis, neck and lumbar pain.
---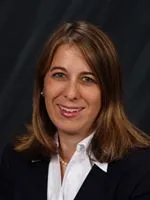 Debra P. Hoffen, B.A., M.P.H.
Practice Administrator
Debra P. Hoffen is a healthcare professional with experience in all aspects of Practice Management.